K-Laser Testimonials
I can go days without taking any pain killers
Ever since my auto accident I've had pain and discomfort in my lower back and pain in my neck. I have tried getting massages and pain killers to help with the pain. After receiving K-Laser I can now walk without pain and I can go days without taking any pain killers. I tried K-Laser therapy because Dr. Goss recommended it. I particularly enjoy the doctors and the staff at Goss Chiropractic Clinics – and the massage therapist is great!
Yasmine
After each treatment I felt better
I have had neck pain for numerous years. I have a cervical fusion which also contributes to my neck feeling stiff and immobile. Recently I hit the rear steel bumper of a semi truck. My head, neck and back were tossed forward and backward. I tried endless physical therapy, injections and pain medications but none really lasted like the deep intensity of the K-Laser.
After receiving K-Laser therapy, I can turn my neck and read a book for extended lengths of times. I'm trying to read through The Bible this year, so its important to be able to sit and focus. I decided to try chiropractic because I did not want pain medication. After each K-Laser treatment at Goss Chiropractic Clinic, I felt better. I particularly liked the professionalism of the staff. Everyone knows what they are doing and can answer your questions.
Judee Sweet
After receiving K-Laser I do not have knee pain
I've had knee pain for several years. After constant pain and numerous unsuccessful cortisone injections it was suggested that I try laser therapy. My knee pain was adversely affecting my life; I had difficulty walking, going up and down stairs and even getting in and out of the car. My knees were constantly stiff and swollen. My orthopedic specialist recommended physical therapy, cortisone injections, a knee brace, ice, heat and medication. After receiving K-Laser I do not have knee pain.
I am able to climb stairs and bend over without any knee pain. I also do not have stiffness or swelling in my knee anymore. I have improved ability for activities of daily living and I am able to go for bike rides now. I decided to try K-laser therapy after a consultation with Dr. Goss. I had positive results with the very first treatment and have improved more after each treatment.
On the day of the first treatment I came into the office using a cane and walked out without it, I couldn't believe it! I was not sure if laser would work and I will definitely use laser again if necessary. At Goss Chiropractic Clinics I was treated as an individual, the staff and doctors are very friendly. I had unbelievably great results. The hours were also very convenient.
Diane McLellan
I can bowl again with no hindrance to my game!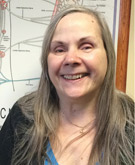 My first visit to Goss Chiropractic Clinics was in June of 2013. My right arm and shoulder was in a lot of pain and I could barely do any activity using my arm. I used the K-Laser treatments and my arm felt much better. I had been seeing other chiropractors for over 10 years but a friend told me to go to Goss Chiropractic Clinic for my arm pain. The doctors and staff are awesome as well as very patient and friendly. They are so organized and you are in and out of the office in no time.
More recently, I am back to Goss Chiropractic because my whole left side and lower back was in tremendous pain. I was limited in activities I could perform and could not partake in one of my hobbies, bowling. After receiving a month of care, I am feeling so much better. I am no longer sore when I wake up in the morning and I can bowl again with no hindrance to my game! The office has such a friendly staff and informative Doctors that explain everything in detail about the care I am receiving. God bless the doctors and staff at Goss Chiropractic Clinic.
Carol Harris
I have had improvement in all areas of pain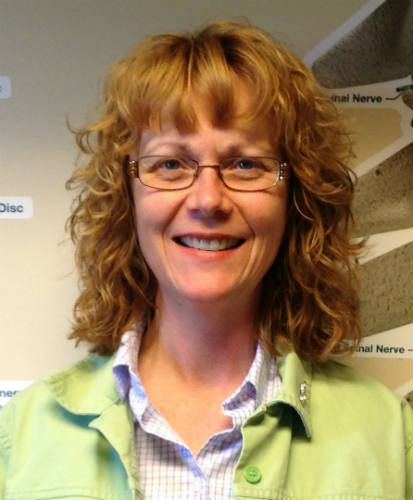 I have had back and hip pain on and off for 13 years. Shoulder pain about 8 ½ years. In the past I have seen other chiropractors for adjustments, along with massage therapy. I was in for a consultation/exam at Goss Chiropractic and was recommended by the doctors to give K-Laser therapy a try.
I looked further in to it and read very encouraging reviews of the treatment. Playing my violin, pushing a shopping cart, using the vacuum and the lawn mower all caused an increase pain and numbness in the area that had been a chronic pain issue. I am now able to perform these tasks free of pain. I like the doctors at Goss Chiropractic. They offer a greater amount of treatment options at the facility and I have had improvement in all areas of pain.
Darlene Dunn
I am now able to move my shoulder more freely
I have suffered from pain for about one year from a car accident. After finding out that I had a torn shoulder I decided to try K-Laser therapy. I am now able to move my shoulder more freely and can throw a softball again. Receiving treatment from Goss Chiropractic has helped relieve pain in my shoulder as well as my back.
Tyler Gray
---
K-Laser Reviews | (586) 264-2100