About Us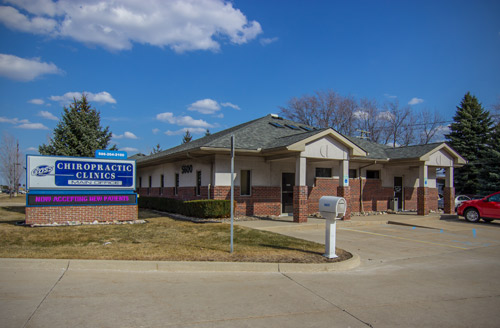 Goss Chiropractic Clinics has been a part of the Sterling Heights community since 1989. Established by Dr. William Goss, he is joined in practice by his daughter Dr. Mackenzie Goss and son Dr. Jack Goss. Originally from neighboring Warren, Dr. Goss returned to his home area to practice after completing his chiropractic education.
Dr. Goss and his family are pleased to offer natural care to all ages in our area. We'll help you take control of your health when you become a patient with us. You'll receive the care you need along with getting advice and information on health topics that you can use in your daily life.
The Support You Need and Deserve
It's our goal to address any complaints that you come in with first. We'll perform a thorough examination to determine the cause of your problem. You may not even know that some of the other health-related issues you have can be helped by chiropractic, which is why we take a holistic, full-body approach to what we do.
Once we determine how best to help you, we'll go through each step of your health journey with you. You'll have full control to make decisions on how you proceed with our support along the way.
The Role of Chiropractic in Living Well
Healthy habits run in the family. That's why we emphasize the importance of chiropractic for babies, children and expecting moms. We know from our own experience that living the chiropractic lifestyle is beneficial to you and all your loved ones.
Along with regular adjustments, we talk to our patients about eating right, exercising, drinking water, getting sunlight and other aspects of healthy living. When you combine these elements, you can enjoy the best possible well-being!
MEET OUR TEAM »
Become a Success Story
We have had the privilege of playing a role in the success of numerous patients' health improvement. People have reported that their allergies are better, their sinuses aren't bothering them anymore, or they were able to stop taking medications. Others have had back surgery scheduled but didn't need it after having spinal decompression. A particularly memorable case involved a woman who had been trying to get pregnant for four years.
After trying all possible avenues without getting pregnant, she came to see us. We adjusted her low back. The nerves in that area control the organs including the uterus. Eighteen visits later, she was pregnant and then had a healthy baby.
Get Started Today
In our warm and caring environment, our friendly staff can't wait to welcome you! Contact our chiropractic office by phone or email today to schedule a free consultation.
---
About Goss Chiropractic Clinics | (586) 264-2100