Meet Dr. Mackenzie Goss
I always knew I wanted to be a chiropractor. I never considered anything else.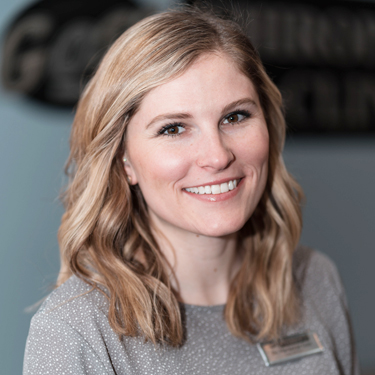 Dr. Mackenzie grew up in Shelby Township. She was fortunate to have her first adjustment when she was just hours old by her father, Dr. William. From a young age, she decided to follow in her dad's footsteps and promote the chiropractic lifestyle to others.
To be a Doctor of Chiropractic, Dr. Mackenzie attended Life University in Marietta, Georgia. During her time in school, she focused on pediatrics and pregnancy as well as neurodevelopmental disorders. Her passion is working with families, children, and pregnant mothers to help them live an optimal life.
Improving the Lives of People in Our Community
It is Dr. Mackenzie's goal in life to be a leader and mentor for her community, educating them on vitalistic health care. She wishes to see a health care shift through chiropractic care in her community. As a chiropractor, it is her passion to enhance the function of the body's nervous system so that the body can heal from the inside out.
Dr. Mackenzie is certified in the Webster Technique and holds memberships in several organizations including
Children's Health Defense
One Chiropractic
International Chiropractic Pediatric Association (ICPA)
LifeFORCE 100
Michigan Association of Chiropractors
A Love of the Outdoors
When Dr. Mackenzie isn't at the office, she loves being outside hiking, biking and gardening. An avid cook, she enjoys taking not-so-healthy recipes and transforming them with healthier ingredients. She is passionate about toxin-free living. Ask her about ingredients in cosmetics, household cleaners or water and find out about the changes you can make in your lifestyle.
There is no cost or obligation to meet with one of our doctors for a consultation. Contact Goss Chiropractic Clinics today to schedule your time with us!
---
Chiropractor Sterling Heights | (586) 264-2100